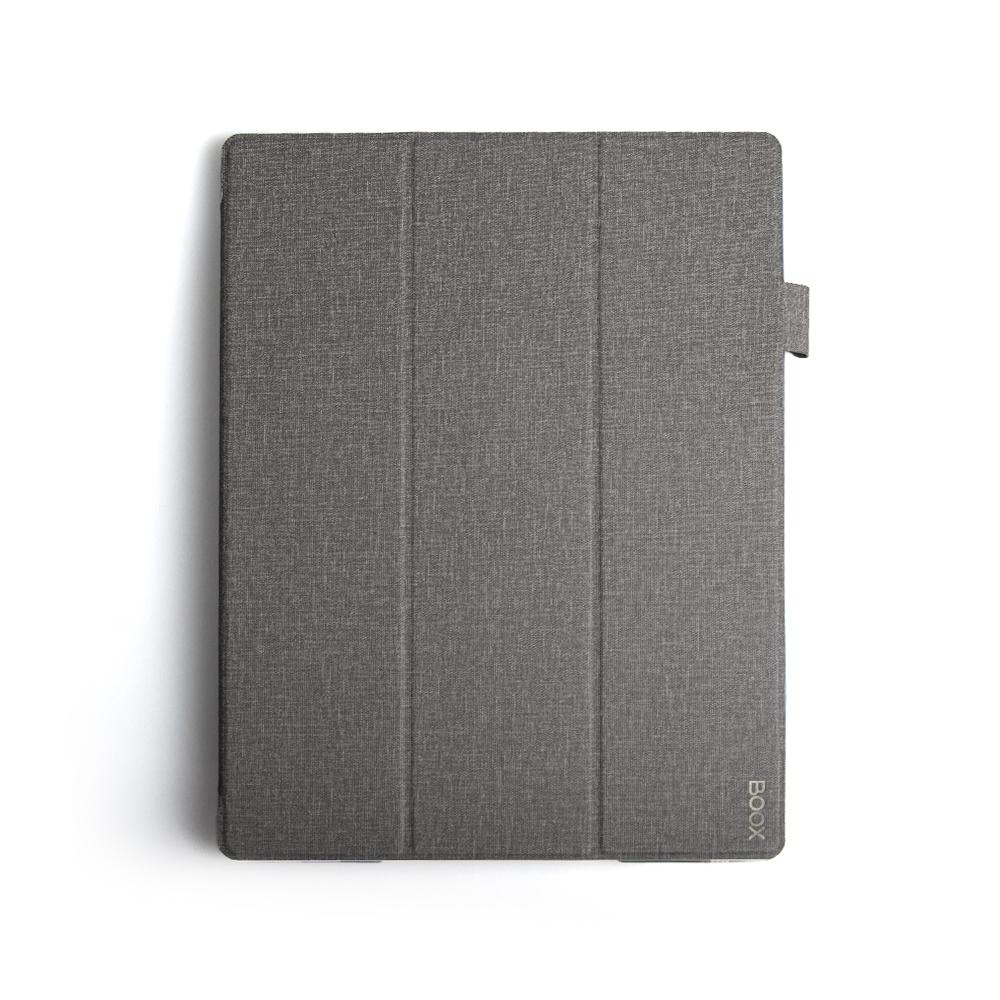 Cover Onyx Boox Max Lumi Grey
Suggested price: 39 EUR
Double funcion: stand and case
The pen holder is included
Dedicated to Onyx Boox Max Lumi
Smart design
Gray Onyx Boox Max Lumi Case is specifically designed for the protection of the 13.3 inch screen of Onyx Boox Max Lumi. The case is made of high-quality PU material and a soft padding, which keeps the screen from scratches and dirt.
The case is also equipped with a special flexible pen holder which makes the pen always at hand.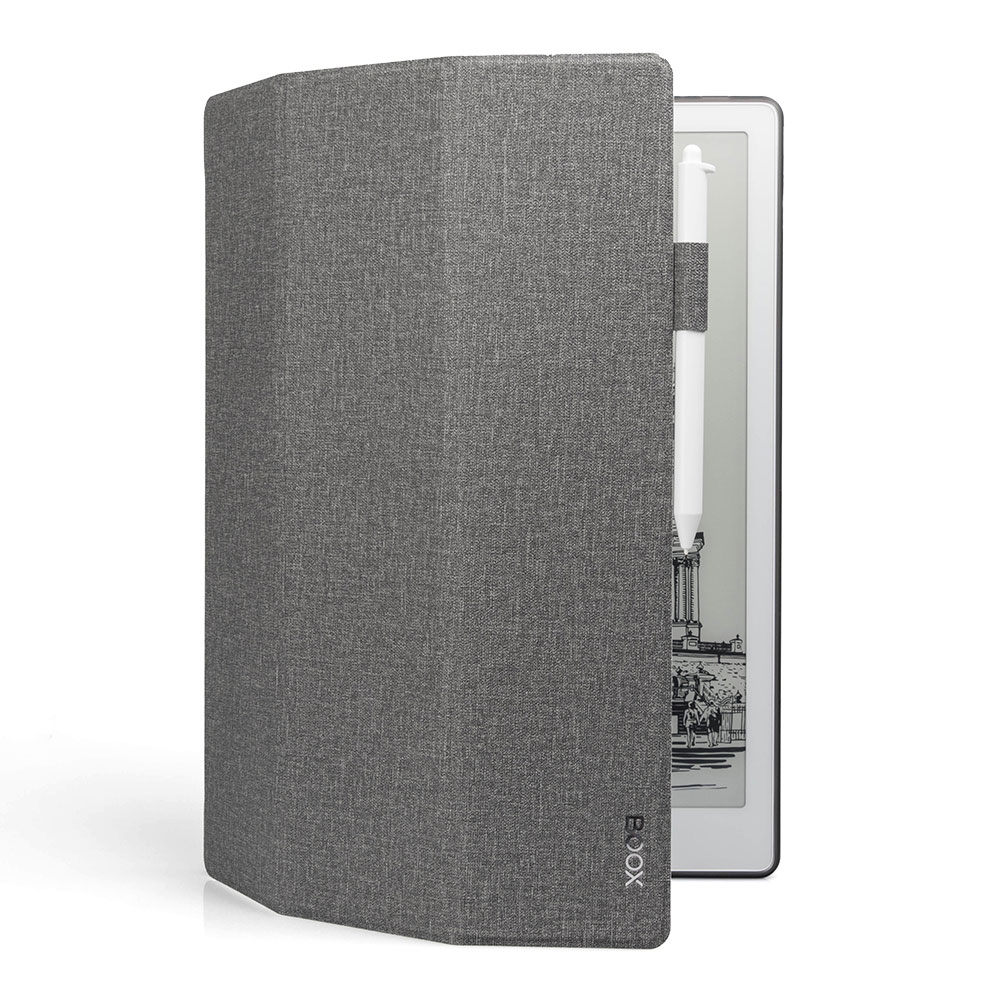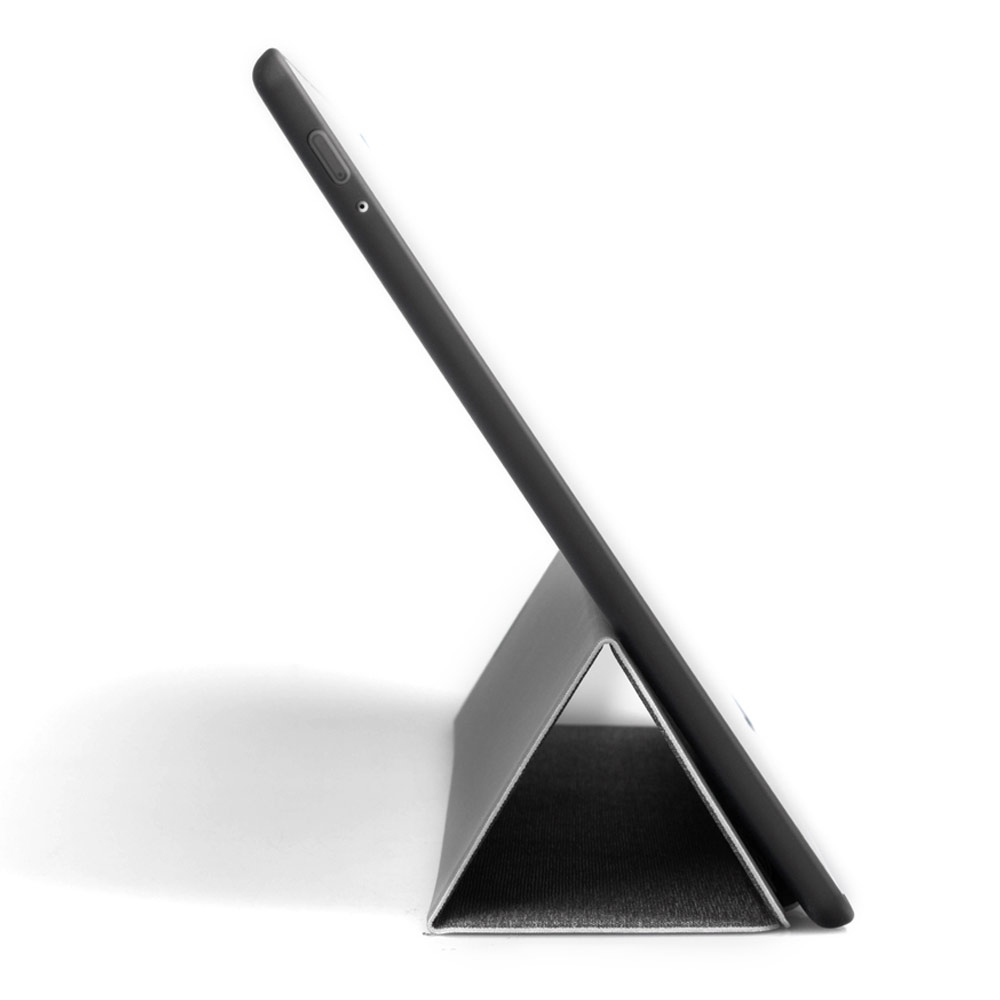 The case has a folded cover and can be used as a stand which allows you to view your Max Lumi screen from different angles and hand-free.
The only decorative element is the Onyx logo on the front cover. Onyx Boox Max Lumi Case with its universal gray colour will cater to both male and female users. The smart design is complemented by the elegant Boox inscription in the lower right corner of the cover.