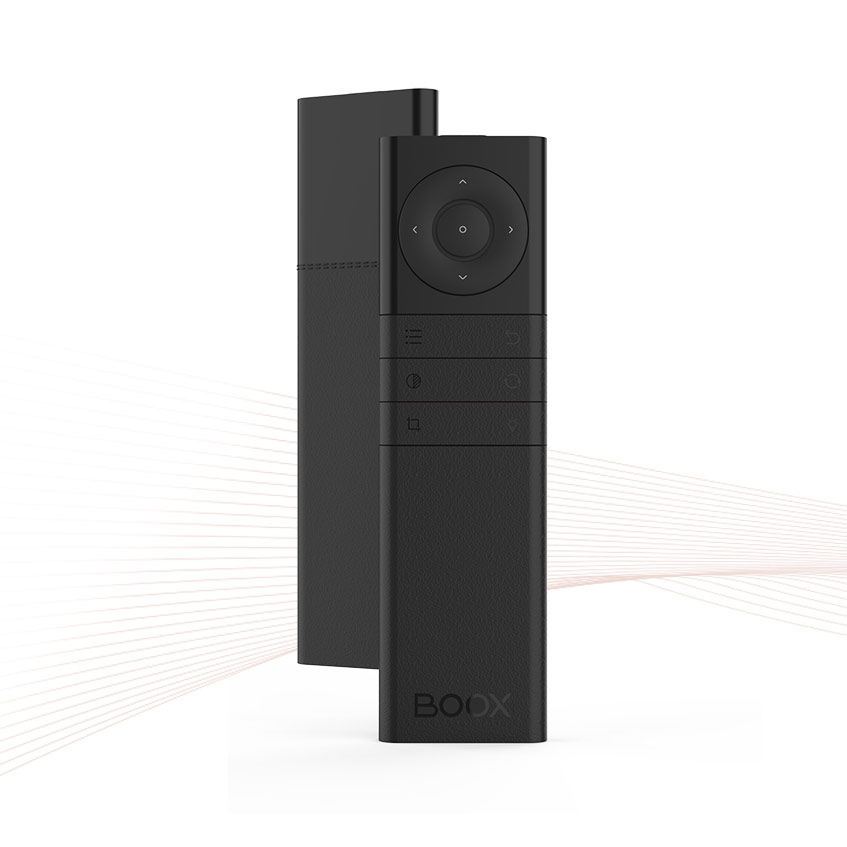 Controller Bluetooth Onyx Boox
Suggested price: 25 EUR
Remote control for the reader

Fits all Boox models with Bluetooth

6 function keys

Light and comfortable
The Bluetooth controller is a small, very handy and practical device. It allows you to remotely control Onyx Boox readers. The controller allows quick and convenient one-handed operation of the reader. The remote control connects to the readers via Bluetooth.
The controller is equipped with six function keys, such as menu, return, contrast, refresh, backlight and screenshot. In addition, the remote control is equipped with a joystick, thanks to which we can navigate right, left, up, down and confirm selected options.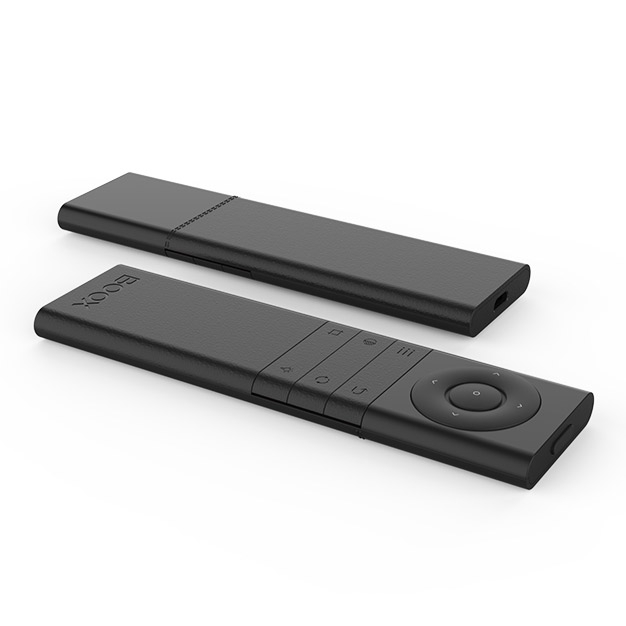 The controller also has a power button and a microUSB input, through which it is charged.
The remote control is extremely light and comfortable to hold in your hand. Its width, which is approx. 2 cm and height of approx. 10 cm, allow access to all function and navigation buttons without taking off your hand. The controller is made of plastic. The special structure means that the remote control does not slip and does not slide out of the hand. The minimalist design gives the remote control an elegant look.
The controller is an ideal solution for people who value convenience and speed of operation. Shortcuts to the most frequently used functions ensure remote and fast operation of the reader.