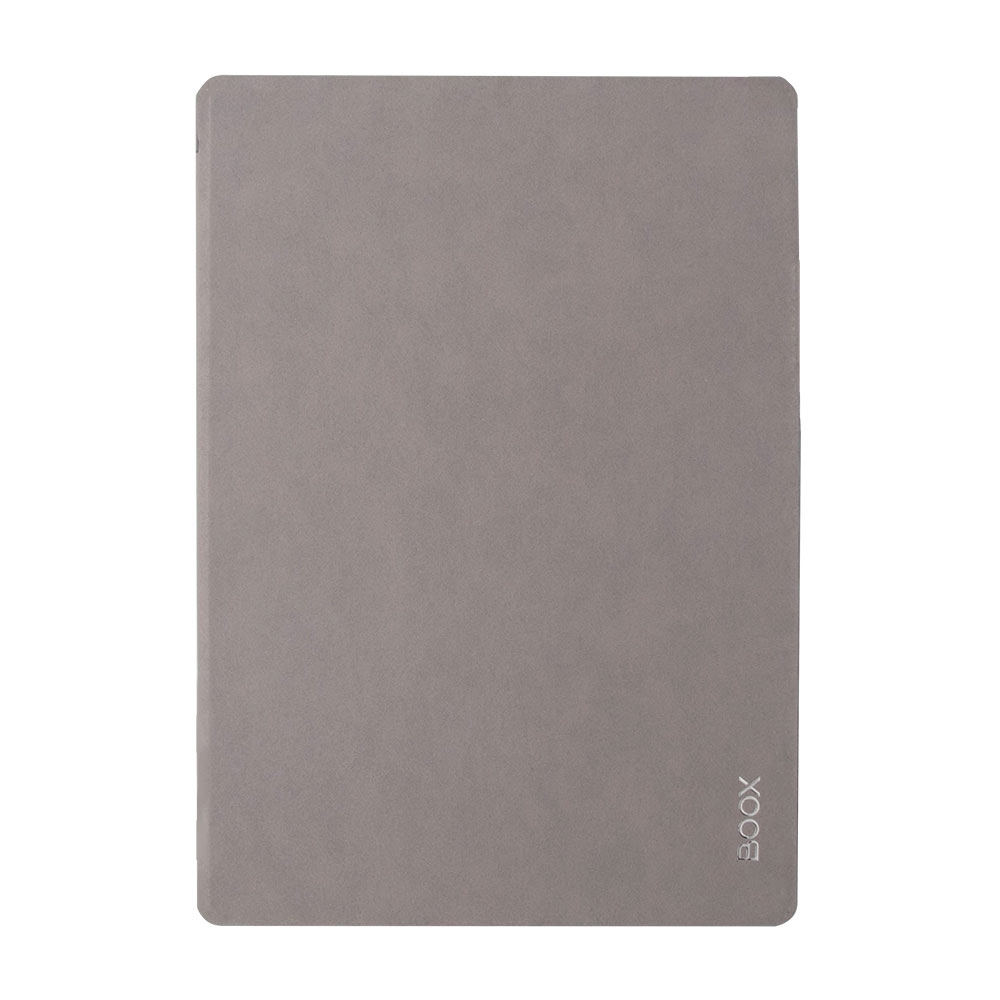 Cover Onyx Boox Note Grey
Suggested price: 29 EUR
The pen holder is included
Compatible with: Onyx Boox Note, Onyx Boox Note Pro, Onyx Boox Note 2 and Onyx Boox Note 3
Support sleep / wake up mode
Onyx Boox Note Case is compatible with Onyx Boox Note 2/3 and Onyx Boox Note Pro. It is designed to protect them from damage and external pollution while travelling or in everyday use. The gray case will make your Onyx Boox Note more elegant and unique.
The Onyx Boox Note Case is distinguished by the transparent back made of durable thermoplastic material. It provides better protection during transport. The case is easy to install and remove due to the precise cut-outs and openings for BOOX 10.3 cases.
Onyx Boox Note Case will definitely appeal to fans of minimalistic design. The front cover is made of soft gray material with the BOOX logo in silver. The case is easy to clean - just wipe it with a slightly damp cloth.
Additionally, the Onyx Boox Note Case has an automatic sleep / wake up mode - it opens and closes just like a book to wake your Onyx Boox Note or put it to sleep.