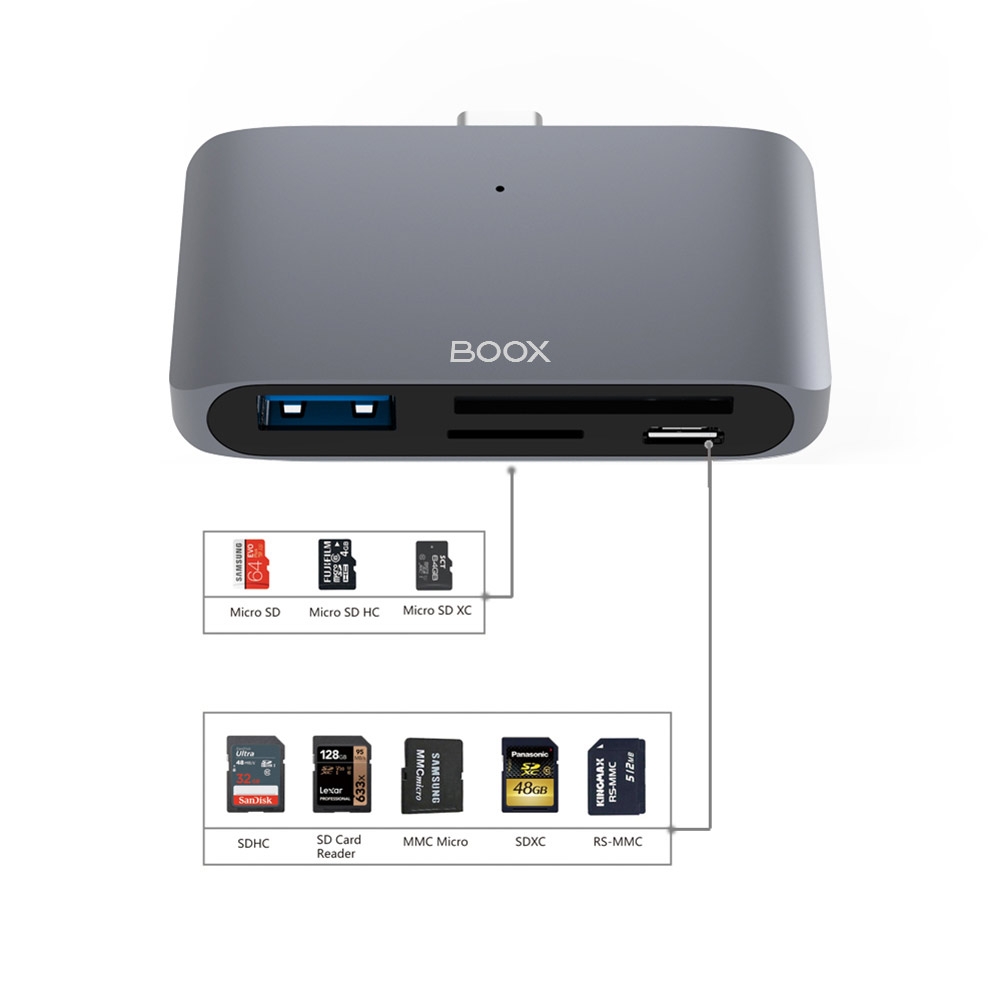 Hub USB-C Onyx Boox
Suggested price: 13 EUR
4-Port USB-C Hub Adapter

Fits models:

Nova Pro, Nova 2, Note, Note Pro, Note 2, Max 2, Max 2 Pro, Max 3

Allows you to connect: USB 3.0, MICRO USB type B, MICRO SD card and SD/MMC 4.0 card

Small size and weight

Compatible with ebook readers, smartphones and tablets equipped with OTG functions
High-quality 4-port USB-C Hub Adapter from Onyx Boox allows you to charge and synchronize data. It allows you to connect additional accessories and operate both external memory, as well as a keyboard or computer mouse. Thanks to the Onyx Boox adapter, convenience and productivity will increase rapidly.
It is dedicated to e-book readers and all other devices equipped with OTG functions. It's great for onyx Boox Max 3, Onyx Boox Note 2, Onyx Boox Nova 3/Air and Onyx Boox Poke 3.
The small size of the adapter means that you can easily take it wherever you need it. In turn, the solid material, which is aluminum, provides a guarantee of high quality and stylish design.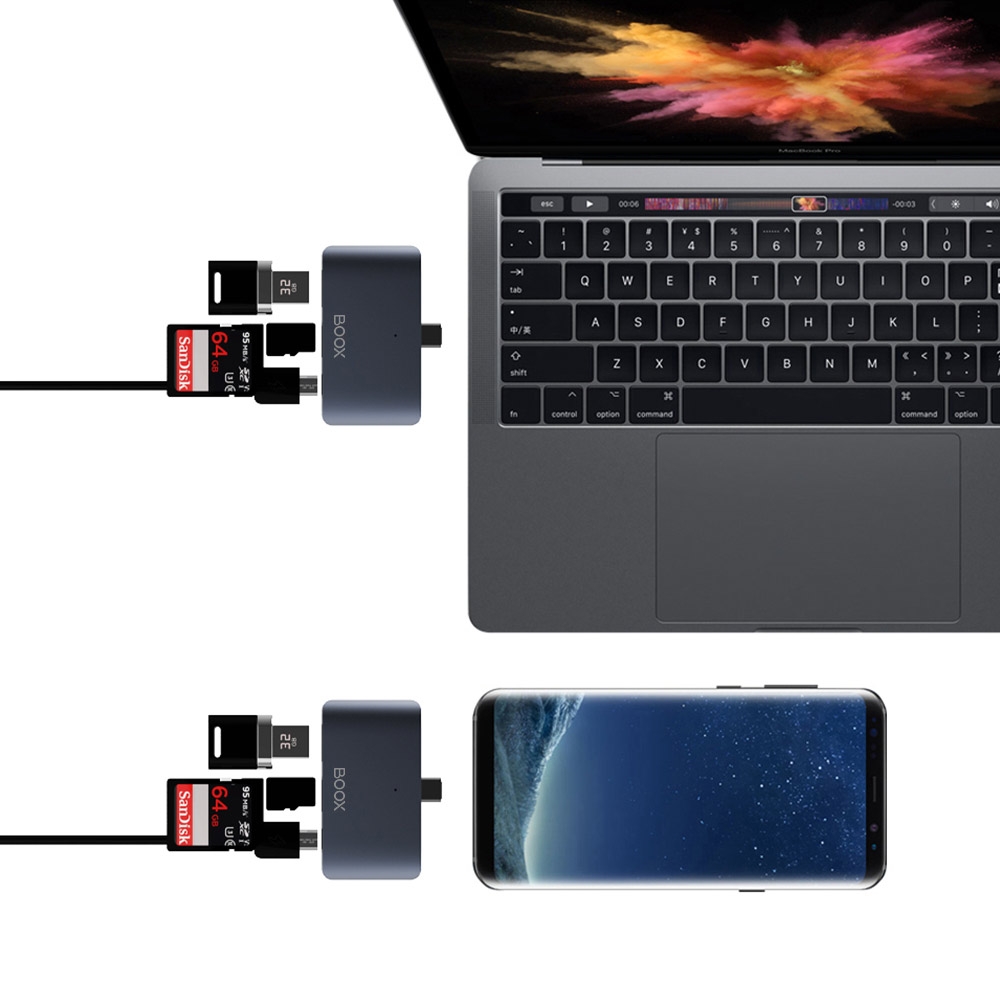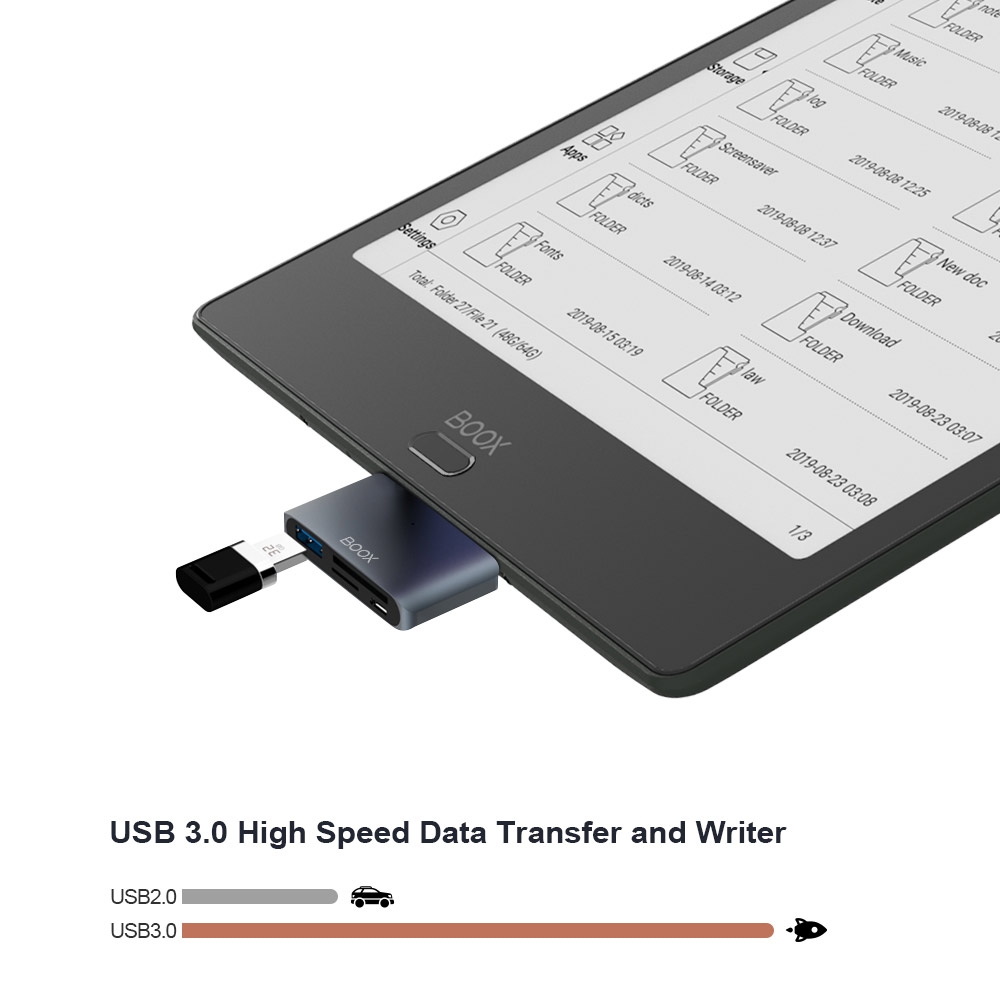 The Onyx Boox USB C Hub 4in1 is compatible with e-book readers, smartphones and tablets equipped with OTG. Allows you to connect: USB 3.0, MICRO USB type B, MICRO SD card and SD/MMC 4.0 card.