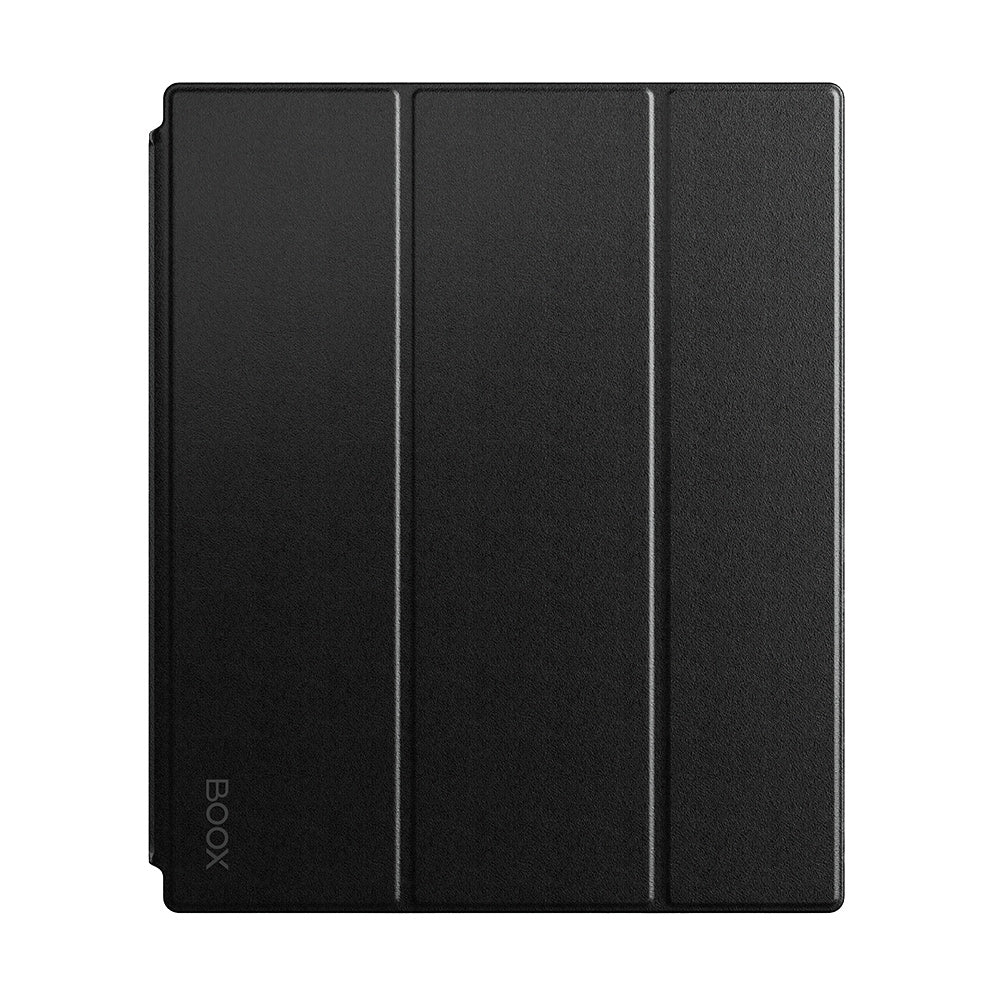 Magnetic cover Onyx Boox Tab Ultra
Suggested price: 51 EUR
The BOOX case cover is made of artificial leather in a skin-like, soft finish and elegant black color. And the backside is hollowed out to accommodate the camera. It is easy to use and have a sophisticated, sleek appearance, fit for a modern workplace.
【Multi-angle support】The magnetic three-fold case can support the Tab Ultra at two angles: 120 degrees for browsing, and at 12 degrees for note-taking. Both angles provide adequate support for the device, enabling you to perform all kinds of tasks.
【Ergonomic design】When reading documents or taking notes with this protective case, you don't need to bow your head like you would if the device is laid flat, reducing pressure on your neck and spine.