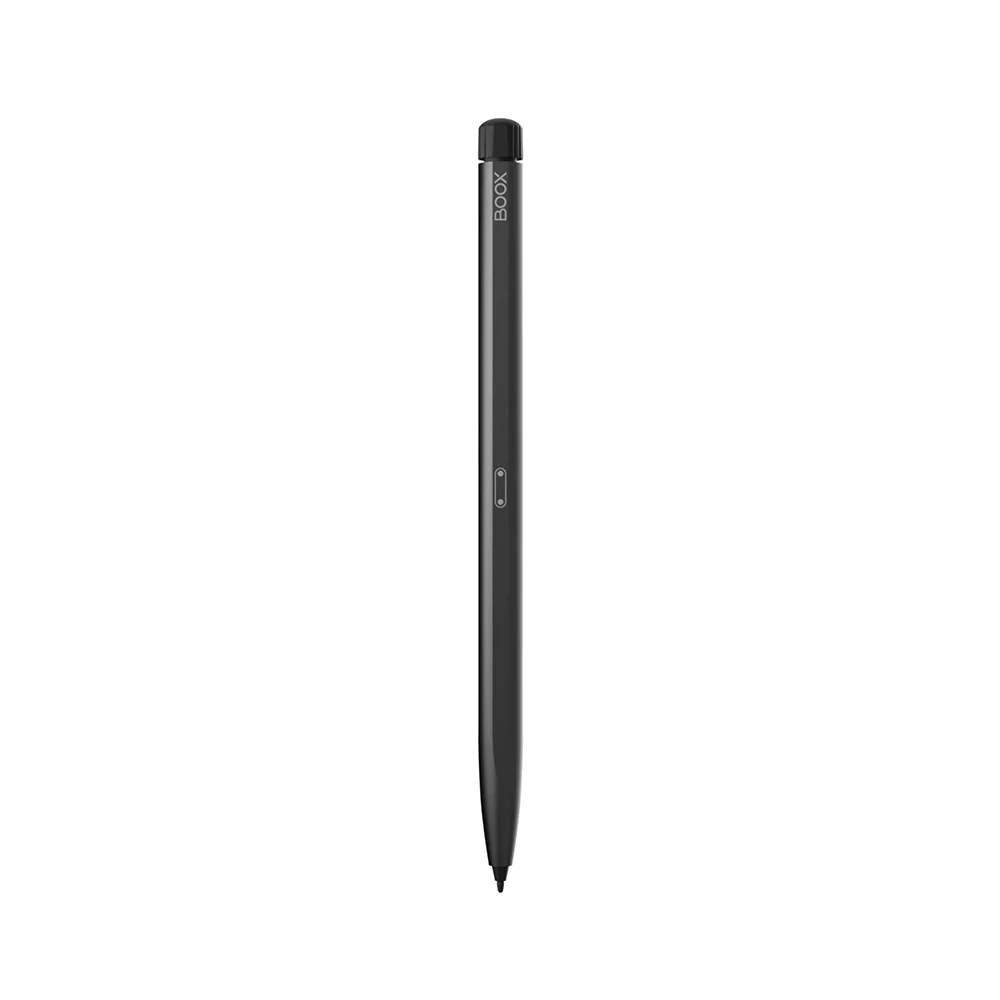 Onyx Boox Pen 2 Pro
Suggested price: 79 EUR
Onyx Boox Pen 2 Pro with an eraser
The Boox Pen 2 Pro stylus is designed for smooth notetaking, drawing and sketching. Provides almost the same feeling as when writing on plain paper.
Replaceable tip with 1.6 mm diameter allows you to manipulate line thickness with pressure and create precise designs. Also, you can precisely draw and sketch for hours with complete control thanks to 4,096 levels of stylus pressure.
Use it as easily and naturally as you would with regular pencil. The other end of the stylus is an eraser that helps you erase wrong note right after you write it.
The Onyx Boox Pen 2 Pro was made out of the best materials to protect the screen during its use.
The stylus is equipped with magnetic function that lets it be conveniently attached to the Onyx Boox Note Air2 or Note 5 reader. In addition, it weighs only 19 grams.
You will express yourself immediately as soon as inspiration arises. All thanks to the stylus that you always have at hand and its precision.
Onyx Boox Pen 2 Pro is compatible with:
Onyx Boox Note Air 2
Onyx Boox Note 5
Onyx Boox Max Lumi 2
Onyx Boox Max Lumi
Onyx Boox Note 3