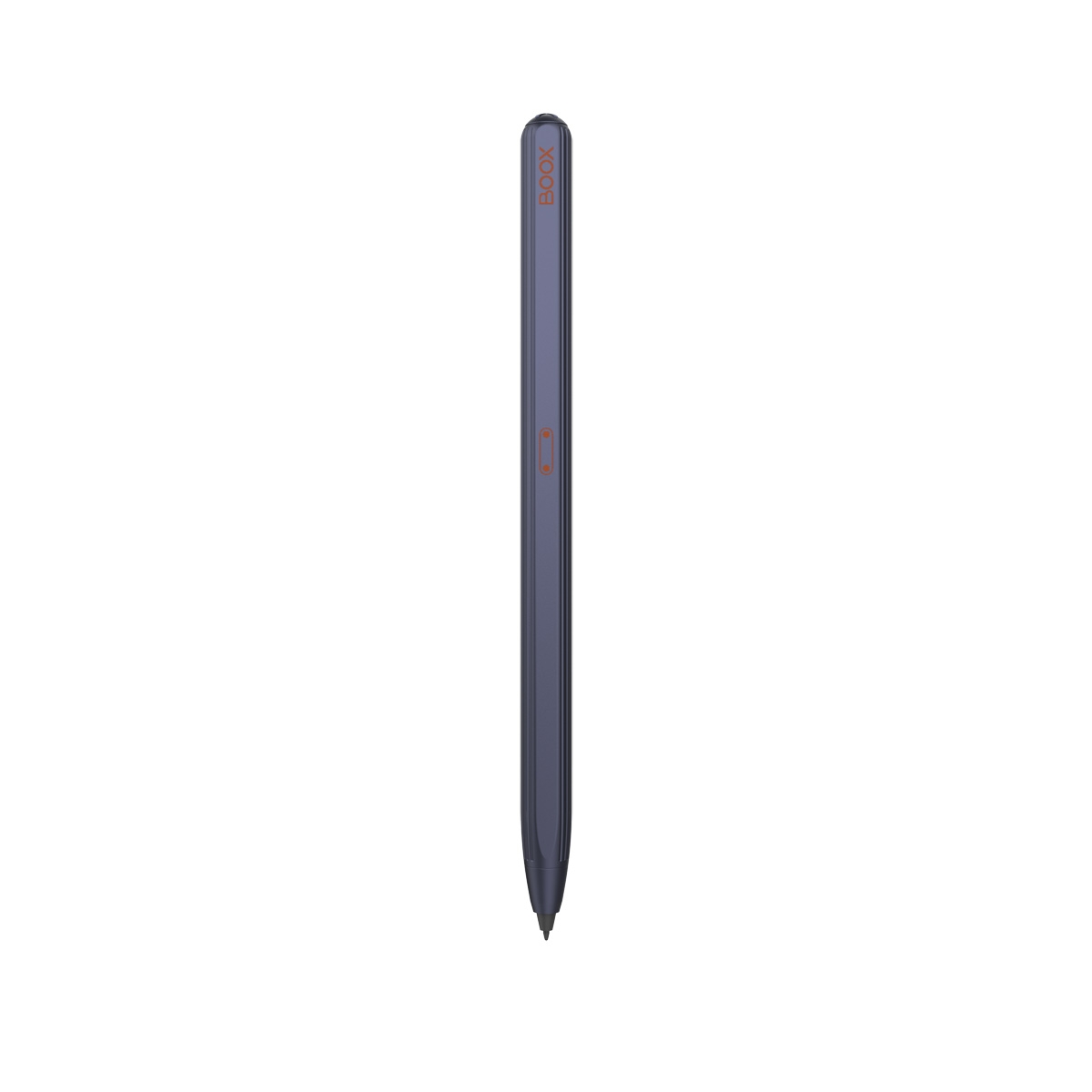 Onyx Boox Pen Plus
Suggested price: 45 EUR
Onyx Boox Pen Plus
From professional projects to daily notes.
Enjoy precisely crafted drawing and designs. Onyx Boox Pen Plus will guarantee you smooth writing and sketching.
The stylus has 4,096 levels of pressure sensitivity, what offers better accuracy when creating works. The improved nibs will give you the impression of writing on traditional paper. By changing the pressure force you can create lines of different thickness.
In addition the Onyx Pen Plus stylus has a magnetic clamping function. All you need to do is put the stylus on the edge of the reader and it will automatically stick.
The Onyx Boox Pen Plus pairs with:
Onyx Boox Note Air 2
Onyx Boox Note 5
Onyx Boox Max Lumi 2
Onyx Boox Max Lumi
Onyx Boox Nova 3
Onyx Boox Nova 3 Color
Onyx Boox Note 3
Onyx Boox Nova Air
The magnetic function works only for the Note Air 2 and Note 5 models.
Stylus diameter: 9.5 mm
Weight: 15 g
Height 155 mm
Color: dark blue