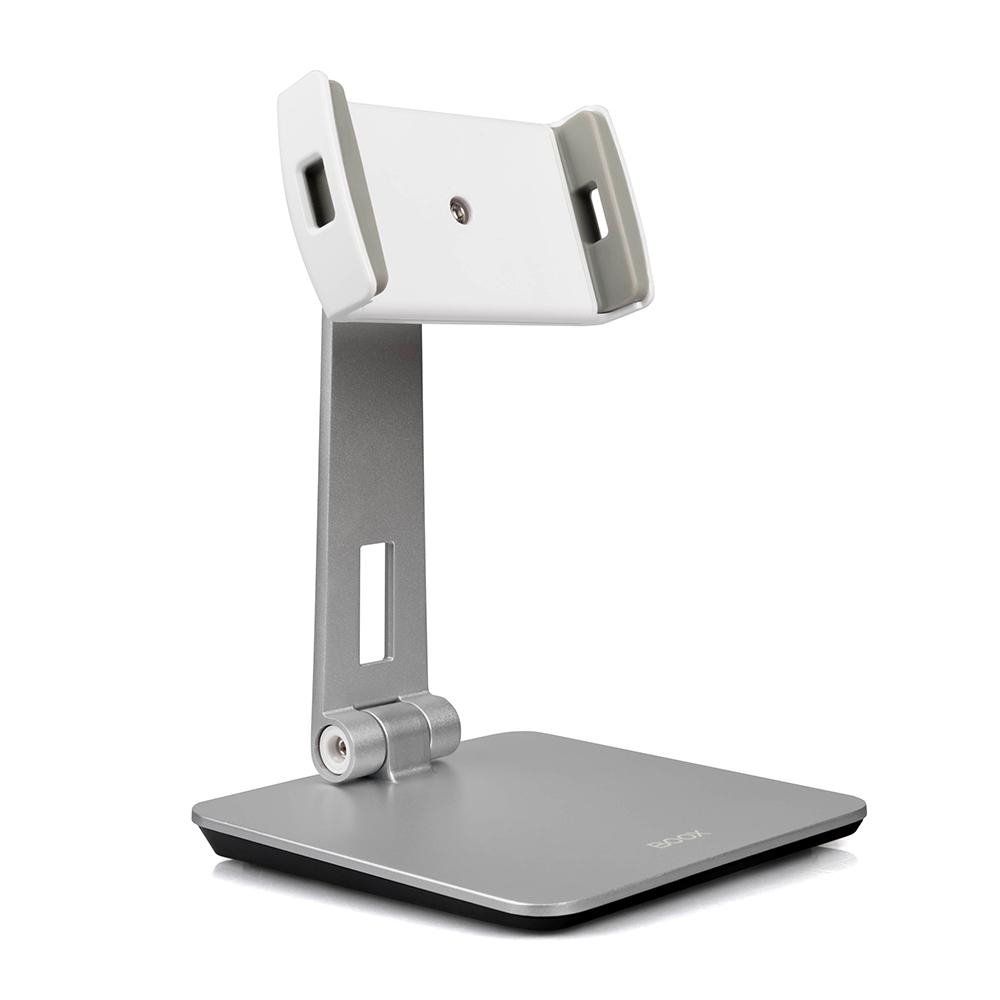 Stand Onyx Boox
Suggested price: 49 EUR
Tilt adjustment and 360° rotation

Robust aluminium construction

Fits all reader models, from 6 to 13.3 inches

High stability
The Onyx Boox metal stand is designed for hands-free e-book readers. It is great for devices with screens from 6 to 13.3 inches, allowing you to use readers as an additional or main monitor. In addition, the movable arm allows you to adjust the optimal inclination of the reader screen and the ability to rotate 360° to ensure maximum comfort of use.
The handle includes two interchangeable arms, allowing you to adjust the width. The smaller frame is adapted to readers with a screen diagonal of 6 to 9.7 inches, while the larger one will allow you to mount readers with a size of 10.3 to 13.3 inches. Arm replacement is extremely easy, thanks to the included screwdriver.
The stand for e-book readers is made of high quality aluminum. A sturdy stand and rubber arm grips ensure the safety of the device. In addition, the Onyx Boox holder will provide stability to even the largest screens, thanks to a weight of 0.85-0.95 kg (depending on the mounted arm).